Beach Lounge Chairs (No Beach Towels)

Pet-friendly

Continental Breakfast & Coffee

Free WIFI

Yoga on the Beach

Outdoor Seating

Parking (1 Spot)

Stairs Accessible (No Elevator)

Office & Concierge

Contactless Procedures

Private Bathrooms (All rooms)

Kitchen or Kitchenettes Available

Towels, Linen, and Bathroom Essentials

Optional Daily Maid Service Available

Hair Dryer Available

Iron & Iron Board Available

Cot, Crib, & Pack N' Play Available

Ice Machine

Non-Smoking

Beach Ceremonies & Events
Vacation Homes
Our sister hotel next door, also beachfront, has two vacation home rentals that may be perfect for your next stay, wedding, family reunion, or other special occasion.  Perfect for larger groups and families, they can sleep 10-12 people comfortably.  The Yellowtail House is the bigger of the two and has a cozy, private backyard. The Beach House has beautiful side partial views of the ocean, perfect for listening to the calm waves and feeling the sea breeze at night. If you stay here, you would have access to By the Sea Guests' resort amenities. Breakfast is not included but can be purchased during peak season.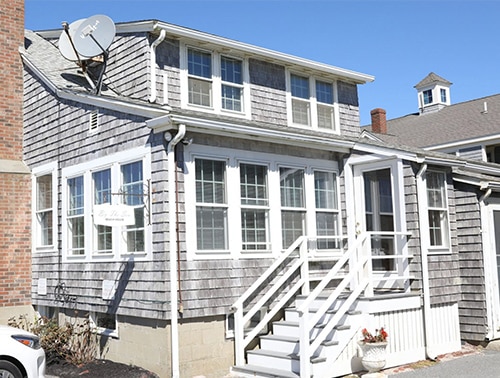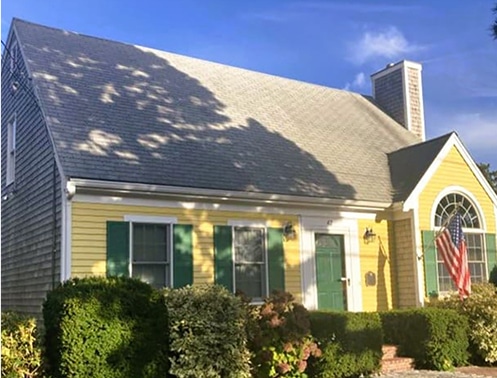 Wedding on our Private Beach
Have your beach wedding ceremony Seashell's private beach on Cape Cod. We also own By the Sea Guests Bed and Breakfast and Suites next door on the beach, suitable for larger weddings and events.
Or have the peace of mind in knowing your wedding guests have a quiet and safe place to stay. We have three inns, which are all within a few feet of each other in Dennis Port, MA, two of which are both beachfront and next door to each other. 46 total accommodations span the three inns and consist of guest rooms, suites, and vacation homes.
Contact us for more details
Around the Area
Whether you want to explore the entire Cape during a vacation full of fun activities or you are looking for a quiet and relaxing retreat on the beach, you'll find the excitement or the serenity you need at our Cape Cod beachfront inn. Bring your swimsuit and beach towel right out the door to our private beach on breathtaking Nantucket Sound for fun in the sun, or head out to any of the nearby restaurants, shops, drive-in theaters, bars, mini golf, watercraft rental services, lighthouses, nature trails, and more for an exciting evening.
Dennis Port, Harwich Port, Chatham, Orleans, Hyannis, and Provincetown centers are the main strips where many restaurants, shops, and bars can be found. Depending on how far you want to drive, they are all within a 2-minute drive in Dennis Port to a 45-minute drive in Provincetown.