OUR MISSION
At the Seashell beach resort, we are here to provide you with finest resort, beach, and customer service on Cape Cod. Our knowledgeable and friendly staff will be glad to assist you with anything that you may need to help you enjoy your vacation.
Come and experience Olde Cape Cod at the Seashell Motel. The Seashell is a quaint motel that has its own private sandy beach and offers vacation rentals on Cape Cod. This family-run sixteen-unit motel offers accommodations with private balconies along the oceanfront rooms. In addition, we offer two, two-bedroom lodging suites with views of Nantucket Sound.
The Seashell opens in April through October 31st, offering peak and off-peak season rates.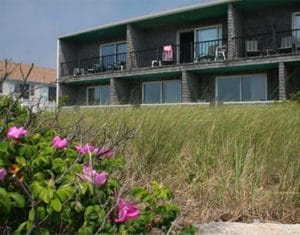 The Seashell is one of Cape Cod's most soothing, private, and charming motels. If you are looking for a pet friendly motel on Cape Cod, the Seashell has designated pet friendly rooms. There is an extra charge of $25 per night per pet. There are no size limitations. We accept both dogs and cats, well-behaved strongly preferred.